Hey guys as the holidays are quickly approaching and for some of you, like myself Hanukkah is already here!
I wanted to share with you a few of my top beauty picks for the 2018 holiday season.
My first pick is from Tarte Cosmetics.
I was lucky to score these two beauty buys from Tarte during Cyber Monday for 30% Off.  If you haven't tried products from Tarte I would highly recommend getting your feet wet with these two products.
Grab your favorite Tarte Cosmetics product now while they're offering 20% discount off of 2 items, 25% off 3 items & 30% off 4 items!

First is the Collectors Set: Pineapple of My Eye Retail: $59
Amazonian clay eyeshadow palette with 24 exclusive, new shades

Shades: float on, totally beachin', samba, mimosa, star fruit, tourist, mango, palm, packing list, beach read, summer share, jetski, lei, BYOB, r&r, short shorts, coastal, pool service, rooftop, ocean air, smoothie bar, surf rider, drop anchor, unplugged

2 Amazonian clay blushes, 1 bronzer & 1 highlighter

Shades: private beach, blossom, beach front, Baja

deluxe sex kitten liquid eyeliner
deluxe lights, camera, lashes™ 4-in-1 mascara
deluxe Rainforest of the Sea™ quench lip rescue in pink – exclusive, new shade
This was my first time trying Tarte Amazonian clay shadows and I am extremely pleased with the quality of these shadows.  They're highly pigmented and blend really well.  I also like the variety of shades offered in this gift set, with mattes and shimmers theres's something for everyone!  There's also a break-a-way plastic divider separating the eyeshadow shades from the face shades, preventing any sort of cross contamination of shades.  I love that Tarte Cosmetics did this!
The Rainforest of the Sea™ quench lip rescue in pink is my ALL TIME FAVORITE!  It applies like butter and feels like a smooth glossy lip stick with a sheer pink undertone.  Perfect for daytime especially if you want a nude lip with some gloss.  My lips have never felt so silky smooth!  Side note, be gentle when applying the lip color because after time, the lipstick will break if you're not careful.  (This happened to me)
With regards to the bronzer, it's also fantastic in addition to the blushes and highlighter too.
The only negative is the mascara Lights, Camera Lashes
.  I definitely have better mascara's but for a bonus add in to the gift set i'd say it's ok.
I wouldn't go out and buy this mascara on it's own though.  It didn't make my lashes voluminous and in fact the mascara wand gets clumpy and it took me a few strokes to get my lashes full and they were'nt as full as other mascara's i've used in the past which i will list below.
All in all, we're not buying this set for the mascara, we're buying this set for the eyeshadow and bronzer, blush and highlighter shades and for that and the amazing lip color it's a great holiday gift purchase!
Next up is Tartelette In Bloom Retail $39
12 Shadow shades
Warm-toned mix of lid, crease & liner shades
Arranged in rows for three easy looks
Infused with Amazonian clay for smooth blending without chalkiness
I read a bunch of reviews and decided to give this shadow palette a try and i am extremely happy i did!  Another great palette of shadows that can take you from day to night.
Next up is my favorite GO-2 Mascaras
Chanel Inimitable Mascara
. Retail $32
Creates amazing voluminous lashes with one stroke!  By far my favorite mascara to date!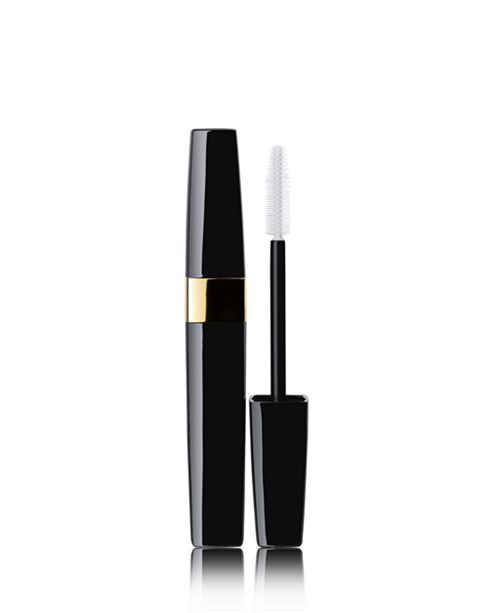 My #2 Favorite Mascara that i wear on the daily is by Benefit Cosmetics
Roller Lash Curling Mascara Retail $25
Another favorite of mine are the bubbling face Double Dare masks OMG
!
Available online at Ulta Beauty and on Amazon
these face masks are amazing!  They have a variety of masks.  I have extremely sensitive skin and after using the 4 in 1 Kit my skin felt smooth and revived!  I would highly recommend picking up a few.
For nails Zoya Naked Manicure gift set is a perfect stocking stuffer! Retail $34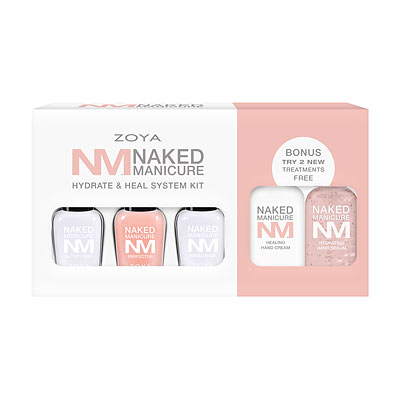 They also have a bunch of zoya holiday quad sets
 retailing from $15-18 available on Amazon.com
I hope a few of these fun beauty suggestions have helped you in your search for finding the perfect beauty holiday gift this season!
Happy Holidays!
Disclosure: The items mentioned in this post were purchased by me.  All of the opinions are 100% my own and are in no way influenced by anyone.  Affiliate links appear in this post. When you purchase through an affiliate link, you help support this site. For more info view my Disclosure Policy.