Gypsy French Manicure – Mani Mondays
Hey Nail Enthusiasts!
Hope everyone had a great weekend! I mentioned in my previous post that I was going to see my Uncle perform in Gypsy. So of course I had to come up with a cute nail look for the special event!
I had many ideas but unfortunately time was not on my side… so I chose a simple look that worked out just perfectly.
I used Glints of Glinda NL T59 – OPI
(Spring 2013 Wizard Of Oz Collection) for the base color
Then I painted my tips with a long thin brush
and used Alpine White – OPI
Lastly covered my nails with Seche Vite – Dry Fast
Accent Nail:
I used a medium length thin paint brush and swirled the pattern on my nail with black polish.
For the dots I took a toothpick and dipped it into the black polish and dotted away… same with the white dots.
The pattern takes some time to do so a little practice on a piece of paper helps to get your design set before putting it on your nail.
I found that using a flexible thin brush with short bristles helps when painting the pattern on your nails.
A bunch of companies are now coming out with pen/brush duo's
Take a look:
BRUSH SETS &  DOTTERS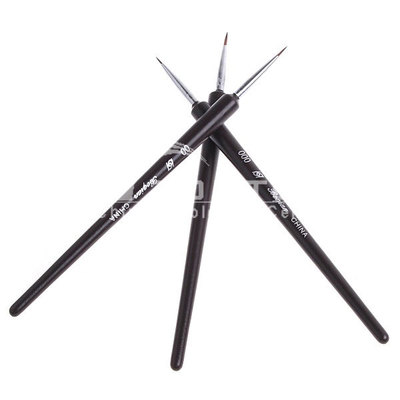 Nail art definitely takes practice, but having the right tools is the best way to start.
I recommend trying out the nail art duo's from Revlon or Color Club.
(check out the links above)
It's a great way to start practicing your nail doodles.
Color Club Nail Art Duo Nail Polish