Hey there Nail Enthusiasts!
Another excellent Holiday Polish Set I stumbled upon this weekend is
Diorific Jewel Manicure Duo by DIOR
A friend of mine works at the Dior counter at Macy's in West Hartford and I had the opportunity to test it out on her.  The little white crystals are very fine and adhere well to the gold polish.   This set is great 'cause you can wear it with or without the crystals.  The gold is gorgeous and a perfect shade for the holidays!  Adding the crystals after 2 coats of gold polish, make your nails shimmer like gold diamonds!
Buy It Now:
Diorific Jewel Manicure Duo Retails: $39
Here's a closer look…
She also shared with me  3 additional polishes from Dior released for the Holiday Season.
I love how cute and petite the bottle shapes are.  The brushes are medium size and allow great nail coverage.
How adorable would one of these be for one of your stocking stuffers?!
Dior Diorific Vernis – Golden Winter Holiday Collection
(From Left to Right: Minuit, Marilyn, Frimas)
Available at Macy's and Nordstroms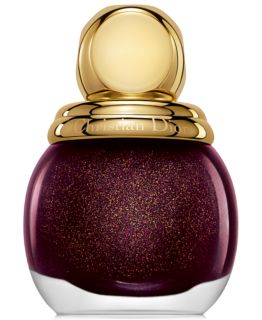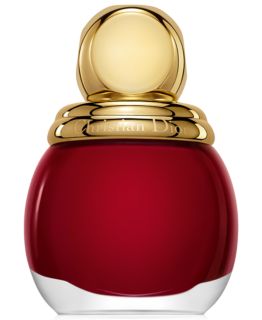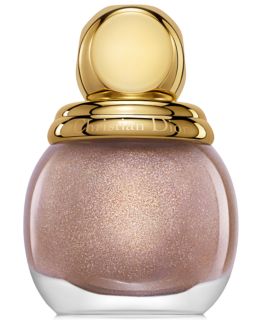 Another one of my favorites from Dior is a product called Nail Glow
The name says it all.  I put one coat of this polish over my already painted Azature Light Lilac nails and they were glistening!  It took about 5 minutes to dry and they kept their high gloss sheen for days!  I highly recommend getting this product!  Here's a pic below of my nails after I used Dior Nail Glow.
Dior's Nail Glow Retails for $24 Buy it Now: Macy's

Stay tuned for more holiday beauty gifts!
Holiday Gifts : Shopping Links
Buy It Now: Diorific Jewel Manicure Duo: Macy's $39
Diorific Golden Winter Holiday Collection: Macy's $26 each
Dior Nail Glow:  Macy's $24  Sephora $24
Disclosure:  Products mentioned in this post were product samples provided by rep from Dior.  All of the reviews are 100% my own opinion.  For further details visit my disclosure page.
(Photo Credit: Dior Diorific by Dior for Macy's // Nails by Holly for The Trendy Nail)
Related articles