Beauty Health & Fashion: Summer Faves
Hey there nail enthusiasts!
Today I wanted to share a few of my favorite beauty, health & fashion faves for this summer!
Starting with fashion….
If you're on a budget but in dire need of a fun bikini or beach cover up then Victoria Secret is where it's at.
I've found that their bikinis are inexpensive & easy to shop because the sizes are pretty much on par with their lingerie sizes. So if you know your bra size and your panty size… then it's pretty simple from there.
Victoriasecret.com is great 'cause they're always having some sort of deal.  Whether it's free shipping or …% off something.. there's always a great deal online!
Right now VS is having their Semi-Annual Sale and free shipping on purchases over $50!  Double Bonus!!
Here's a few items i recently picked up that I absolutely love!
Mix & Match Victoria's Secret Bikini Styles
Shown in the photo above is The Knockout Bandeau Bikini Top // Color: Aqua Seychelles
For those of you who don't want to deal with strap lines but still need some push up & padding, this is the perfect bikini top!  I actually have it in 3 colors.  Black, White & the Aqua (shown)
Many bandeau's make me look super flat chested which isn't too flattering, especially if you have an athletic upper body.   Curves are where it's at… and god knows i've got those too… so with the help of the knockout bandeau it keeps me looking good and I'm still able to run around the beach & play in the waves without worrying about those ugly tan lines!
To go with my Aqua Bandeau Bikini top is the Side-tie Bikini Bottom // Color: Animal Print
I also have this same style in Solid Aqua with lime green side ties.  So, by purchasing this top and bottom I am able to mix and match with my existing bikinis & have instantly gained 3 more bikinis for the price of one!
WIN, WIN!!
Another favorite that i didn't post a pic of but absolutely love is this beach cover up.
Strapless Ruffle Romper // Color: Black
It fits a bit short and a little bit baggy in the top (for those of us with smaller chests), so if you're self conscious about your legs then skip it or order a size larger.  It does have draw strings on the sides of each leg to cinch the sides up too… 🙂  It's light & kind of feels like a cotton crepe material.  All & all it's super cute and comfy.  Perfect for the beach or pool.  I might have to get this in another color.  🙂
& would you believe… I actually matched my flip flops too!  Totally unexpected!!
Reef Stargazing Animal Print Womans Sandals! Price is around $28  Reef Sandals are sold all over at Nordstrom, Zappos, Reef.com, Amazon, Ebay and even in sporting good stores like Dicks and Sports Authority

Now onto some Beauty Faves! 
Matching Manis & Pedi's to your clothes is always fun.  Especially when it matches your bikini!
Check out a few of these colors listed here.
Starting from the top left are two nail polishes by Ginger + Liz.  First is a neon seafoam green called No Shade & next to it is Playing Innocent a creamy opaque bright shade of yellow.  Both are perfect for this look!
Ginger + Liz is a great company making 5Free nail polish.  Meaning No toluene, formaldehyde, formaldehyde resin, camphor or DBP.  Plus it's Vegan Friendly, Non-Toxic & Made in the USA!
Ginger + Liz nail polish can be purchased at www.gingerandliz.com for $12/bottle
My GO-2 for all seasons shiny lip gloss is non other than Life of the Party by Bare Minerals.  A sheer bubble gum pink lip gloss that you can wear anywhere!  Even to the gym!  Pick yours up for about $15 at Nordstrom or http://www.bareescentuals.com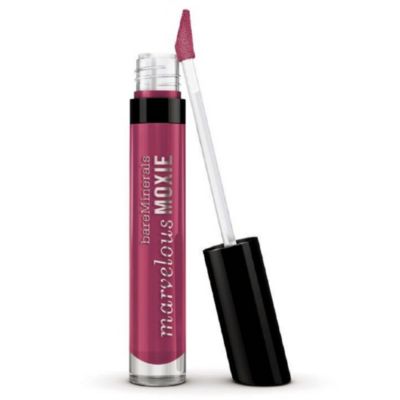 Next at the bottom left corner is Blossom Dandy by Essie a mint blue/green and Vibrant Vibes a vibrant lime green.
Mani & pedi approved!
Lastly is my all time favorite Mascara!
At first i was obsessed with Chanel but now i'm onto Roller Lash by Benefit.  Maybe it's just the engineering of the wand but this mascara practically doubles if not triples my lash length without clumping!
Now if you can find another eye mascara that can do that without breaking the bank then please do tell!
I picked up my Roller Lash mascara online or in stores at Ulta Beauty, Sephora, Benefit® Cosmetics or HSN online store for $24.
Finally… for my favorite part… Healthy Snacks!
Who doesn't love a yummy smoothie every now and then?!  I most certainly can't resist them!  It just so happened that I had an abundance of baby kale/spinach in my fridge along with some brand new proteins that arrived from DPS nutrition and bodybuilding.com.  So i decided to get a little creative and try out a few concoctions… All of which are healthy, low calorie and packed with nutrients!
All you need is a blender, ice, water, baby spinach/kale & protein — I tried it two ways:
 Carnivore Chocolate Protein by Muscle Meds
SRO Zero Carb Vanilla Protein by VPX
Both were great!  My only warning is that I think SRO Zero Carb Protein by VPX is being discontinued.  I just picked up a 4lbs of vanilla from bodybuilding.com
They seemed to have the best pricing on it.  I'm really hoping that it's not disco'd…. but like all supplements now a days….if it is discontinued i'm sure they'll adjust the formula somehow and re-introduce it to the market in a few months.
Another side note… if you decide to add milk whether it's skim or whole or even Fairlife 2% Chocolate Milk all will add flavor but they will obviously  start packing on the calories too….  so be mindful how you're making your smoothies and what you're adding to them to sweeten them up.
Fruit too tastes great but also adds a lot of sugar… i'm not a dietitian and don't feel like getting into the complexities of what happens when sugar breaks down… but as a powerlifter and someone who lives a healthy lifestyle i do know how to read labels… so take my thoughts as a suggestions and feel free to improvise and adjust how ever you see fit.
Throw away your stupid Fitbit people….  Tracking your steps is a waste if you're not paying attention to what you're putting into your body.  Join a gym, hire a nutrition consultant and certified personal trainer, is the best way to start, rather then buying a piece of plastic to wrap around your wrist with the hopes that your walking will make you loose a lb.!
If you're trying to count calories a great app which is compatible with MAC & Android is MyFitnessPal.  It helps you keep track of your daily Macros & breaks down your daily nutrition intake as well.  It's a Free App… but if you're looking for added features they have that too and it will cost you a monthly fee.
Another a great starting point to opening your eyes to what the FDA doesn't want you to acknowledge is a site called Fooducate  You can look up many different foods and get their nutritional values & it rates each item on a grading scale A+ all the way to D.  If you follow weight watchers this should be your GO-2 App.  'casue it tracks your points as well.
I found the blog portion to be most entertaining and eye opening because of the raw product reviews.  There is no "candy coating" to these reviews (no pun intended) 😉
Here's a few of my favorites: Think Thin Protein Bars  –> Think Thin Protein Bars-Fooducate Review
Snapple Patriotic Iced Tea –> Snapple Patriotic Iced Tea – Fooducate Review
PS… if you don't know about the benefits of using Coconut Oil ….. check it out!  I recently started cooking with it and it's absolutely amazing and healthy as well!
Places i buy my supplements from are:
www.dpsnutrition.com (Pros: Fast shipping, Flat rate shipping , Volume Discounts and Free Samples. Cons – None)
www.supplementwarehouse.com (Cons: Shipping is based on weight and can sometimes be up to 20% of your order.  Pros – Fast Shipping, Price match & will beat any competitors price by 5%, Free Samples… but you're also being charged by the weight of your order… so are these samples really even free?)
www.bodybuilding.com I normally don't order anything from bodybuilding.com just cause they're prices are not competitive…. but if everyone else is out of stock on an item & they have it… then i'll buy it from them.  Provided the price isn't ridiculously price gauged
(Pros: Fast Shipping, Free Samples, Flat Rate Shipping. Cons: Overpriced)
So that about sums it up peeps!  I'd love to hear from you… if you have anything to add feel free to drop me a line and leave a message in the comment box below.
Stay tuned for more fun nail art, reviews and tutorials coming this week!
Stay healthy, fit & always polished!
X
Holly
follow me on instagram, tumblr, pintrest, twitter & facebook @thetrendynail
Disclosure: Some of the products used in this post were provided by the manufacturers others were purchased by me.  All of the opinions are 100% my own and are in no way influenced by anyone.  Affiliate links appear in this post. When you purchase through an affiliate link, you help support this site. For more info view my Disclosure Policy.